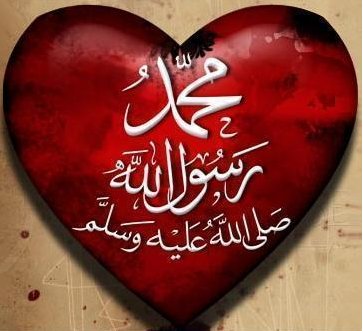 Minggu ini umat Islam di seluruh dunia digemparkan dengan sebuah film yang konon menjadi sangat kontraversi, film berjudul Innocence Of Muslims ini dibuat oleh seorang Yahudi dan menimbulkan kemarahan umat muslim diberbagai penjuru dunia. Saya sempat mencoba melihat di Youtube bagaimana sebenarnya film itu. Betapa hati dan perasaan saya sungguh terpukul, sakit hati dan seolah ingin meluapkan kemarahan saya. Dalam film yang hanya sepintas saya tonton itu digambarkan sosok idola sekaligus nabi dan panutan saya, Rasulallah Muhammad jauh dari yang sebenarnya.
Sehingga tidak mengherankan, dalam beberapa hari terahir para demonstran meluapkan kemarahannya atas film yang saya anggap sangat 'kurang ajar' tersebut. Visualisasi Nabi dalam bentuk apapun adalah hal yang dilarang, apalagi digambarkan dengan apa yang jauh dari sebenarnya. Sungguh sangat wajar apabila kita semua marah semarah-marahnya.
Namun, ditengah hiruk pikuk berita kemarahan sebagian orang diluar sana dengan berbagai ekspresi yang ada. Saya merenungkan sebuah kegundahan dalam diri, tentang makna penghinaan terhadap Nabi Muhammad yang sebenarnya juga masih kita rasakan disekitar kita.
Apakah selama ini saya, anda, dan kita semua sudah memuliakan Rasulallah? Apakah perjuangan dan dan tuntunan yang sudah diajarkan selama ini sudah kita teladani dan jalani? Bukankah ibadah yang seharusnya kita jalankan merupakan perintah Allah yang disampaikan melalui rasulNya Muhammad ? Terlepas dengan segala hal yang terjadi diluar sana, dalam tafakur saya terus berfikir boleh jadi diantara kita yang marah, tersinggung, sakit hati dan merasa geram dengan penghinaan yang dilakukan terhadap Nabi Muhammad tanpa sadar sudah menghinakan Nabinya sendiri. Saya sendiri harus jujur mengakui selama ini belum bisa menjalankan semua tuntunan dan sunah yang Rasulallah ajarkan. Sadarkah, manakala kita masih enggan untuk menunaikan Sholat wajib, yang diperintahkan Allah melalui RasulNya, saat kita masih enggan bersedekah sebagaimana Nabi begitu menganjurkan, bukankah itu juga menjadi bagian dari menghina perjuangan nabi.
Sahabatku, terkadang untuk mengeskpresikan kemarahan terkait pelecehan Nabi dalam filmInnocence Of Muslims tersebut berbagai cara dilakukan, namun tidak semua ekspresi itu memiliki nilai yang menjadikan kecintaan kita terhadap Rasulallah bertambah. Terkadang malah ekspresi kemarahan kita menjadikan bahan tertawaan bagi musuh-musuh Allah.
Lantas bagaimanakah seharusnya, sebagai muslim yang beriman dan begitu mencitai RasulNya, sudah barang tentu kita pantas marah, namun yang tidak kalah penting adalah nilai yang bisa kita ambil dari setiap peristiwa yang terjadi. Dengan hadirnya kontroversi film Innocence Of Muslimstersebut, saya kini berusaha menambah kecintaan saya terhadap Nabi Muhammad. Memetik hikmah, bahwa kita masih jauh dari hamba yang taat, taqwa mengikuti tuntunan dari Nabi Muhammad. Akan lebih bijaksana, kita ekspresikan kemarahan ini dengan meningkatkan kecintaan kita pada Rasulallah dengan menjalankan semua tuntunan dan sunah yang diajarkan. Mari kita terus memegang teguh agama yang sudah diperjuangkan nabi Muhammad sehingga kita bukanlah golongan orang-orang yang termasuk melecehkan Rasulallah.
Ya Allah, sampaikanlah shalawat kepada Muhammad dan kepada keluarganya, sebagaimana shalawat-Mu kepada Ibrahim dan kepada keluarganya. Berkahilah Muhammad dan keluarganya sebagaimana barakah-Mu kepada Ibrahim dan keluarganya. Sesungguhnya Engkah Maha Terpuji dan Maha Agung.